We are impartial from any brand/product preferences.
Every single component of our systems are chosen based on their price/performance ratios.
Our design consultants will always highlight the reasons behind the products and their benefits.
A room by room functionality spec is signed by both parties and stating exactly what the system will do, and what will not do
We select the finest equipment available within the given budget, and assemble a product portfolio for your approval, together with full specifications and a detailed quotation.
Warning
: imagepng(/wp-content/uploads/bb-plugin/cache/Screen-Shot-2018-09-13-at-7.11.23-PM-300x177-panorama.png): failed to open stream: No such file or directory in
E:\HostingSpaces\soksok\asicgroups.com\wwwroot\wp-includes\class-wp-image-editor.php
on line
565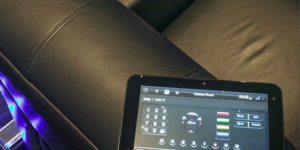 We cooperate with you, your interior designer, your architect and your builder at every stage of the project.
Our excellent project management will ensure that everything goes smoothly and the schedule works around you.
We take great pride in the level of documentation we provide, so that every project is fault free. This also provides us absolute control over minor details in the system, making sure everything is in the right place to the precise calibration.
Every client has different needs and homes are built with different materials and structural techniques. This requires impeccable attention to detail to create solutions that fit these specific needs and houses.
We aim to achieve absolute transparency in every aspect of design and installation, therefore you will be provided with necessary information about every stage of the project with concise documentation and informative communication.
Our Main Message
ASIC Group is a new technology commensurate will  help our customers  to reach the maximum safety and peace of mind, and at the same time get the luxury they deserve, whether you're in your home or at your place of business, communicate with family and your home mobile monitoring and control make  you  feel more comfortable.
ASIC Group is prepared to provide comprehensive control of public buildings, network systems and protection systems, security and safety systems, which provides our customers time, money Economy. Effort and energy.
ASIC Group is seeking to serve our customers according to the timetables in specific time and that the creation of new devices and systems and solutions, also strengthen our commitment in  high quality with reliable solutions and the most effective and continued support with our customers